Sponsorship Program
The program is addressed to private citizens and organized group of community members living in Kenya and abroad. The program aims at supporting children hosted in the Koinonia Children Homes in order to improve their quality of life.
It is believed that the most sustainable and authentic development starts and continues thanks to local efforts; this is why the program supports the raising of awareness of people living in Kenya towards Orphan and Vulnerable children (OVC) living in harsh conditions and poverty. The purpose is to help the citizens to become active agents of positive changes of their own community, giving them the opportunity to take part in the development process as protagonists.
The program is also open to foreigners living abroad with the aim of sensitizing the international community awareness on the issue of the street children that afflicts the Kenyan community. A direct and personal relationship between the sponsor and the child will be assured thanks to a continual correspondence, monitoring and evaluation reports, and the possibility to come in Kenya and visit the child.
How it works:
Adhere to the Sponsorship Program, Using the contacts provided at the bottom of this page
Your name will be combined with a child living in one of the Koinonia Community Children Homes
Monthly reports, updates and report cards will give you a better understanding on the development of the child/children supported by you
Sharing moments and correspondence will help you to create a personal and deep knowledge of the child/children
Why koinonia:
It relies on more than 20 years of experience working with children and the most vulnerable groups of the society;
The Community concentrates its efforts in defending Children's Human Rights;
The 4 Children Homes and 2 Rescue Centers, that currently host almost 300 street children, rely on experienced staff that provides the children with shelter, care, protection and education. The Homes only needs to be supported in order to be able to support as many children as possible;
The sponsorship program only represents a step of children's development: the Community strongly supports the Family Reintegration Process and your help will be part of a holistic intervention that will support the whole growth of the child/children.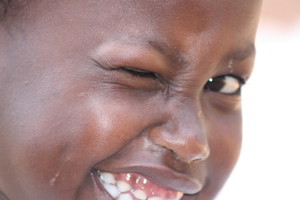 LET'S MAKE A DIFFERENCE TOGETHER!!
Contact Information:
Telephone: +254 705 868 152
P.O. Box 21255, 00505 Nairobi, Kenya