African wrestling club
African Wrestling Club Launched at Kivuli Centre
Children at the Kivuli Centre this week launched a new African Wrestling Club
African Wrestling Club Launched at Kivuli
Children at the
Kivuli Centre this week launched a new African Wrestling Club. The club will help revive this ancient African sport, which African countries are currently lobbying to have included in the Olympic Games.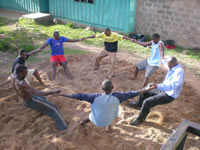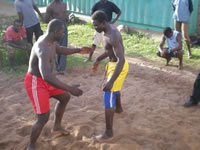 Members are already training enthusiastically, planning to put up their first tournament soon.