Thursday 5 March 2015
Kenya: Nasotua's Story of Hope
Born on August 27, 1999 in the small town of Bisill in Kajiado County, Kenya, Nasoutua is determined to be the girl who will transform her native home from a place of abject poverty into an affluent place to live in, and also to support her siblings.
By Eric Sande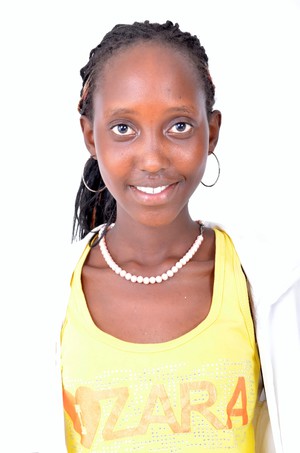 A young girl aged about 16, slightly over five feet tall, her hair neatly braided into small sausage curls and dressed in a yellow top and green trousers walks into my office at 4.30 p.m. on Thursday, February 5, 2015 to share her life experience with me. Her name is Nasotua.
Nasotua is soft spoken and humble. Her simplicity comes to the fore the moment you meet her, and it is contagious. She has been attending a workshop organized by the Family to Family Project, an initiative of Koinonia Community, just before she steps into my office. Family to Family is a project for the reintegration of the children under the care of the various Koinonia Centres back to their families.
Born on August 27, 1999 in the small town of Bisill in Kajiado County, Kenya, Nasoutua is determined to be the girl who will transform her native home from a place of abject poverty into an affluent place to live in, and also to support her siblings.
She was just four when her parents died after a long illness, leaving her and her five siblings, three boys and two girls, to fend for themselves and make ends meet. The last born in their family only six months old at the time.
Nasotua and all her siblings were in school when her parents met their demise. They were soon forced to drop out.
"Relatives were reluctant to accommodate and assist us at that unfortunate time," Nasotua recalls.
Her elder sister, then aged 13, had to look for odd jobs to ensure Nasotua and her immediate follower, Saningo, went back to school while the rest remained at home due to insufficient funds.
"It was difficult to sustain the two of us in school while the rest were at home," Says Nasotua.
It took about three difficult months before an uncle came knocking at their door with great news. He had decided to take care of all the children and took them to live in his house.
Nasotua and her siblings were filled with excitement and joy at the rescue and hoped that they would live a decent life.
Unable to take all of them to school, Nasotua's uncle decided that only she and Saningo would continue learning. The rest had to take up odd jobs and farming to help support her uncle's already big family.
In August 2005, a good Samaritan named Mrs Lende, a neighbour and a friend of the family, saw their demanding needs and could not let the uncle continue struggling alone. She approached Anita's Home, one of the centres of the Koinonia Community, to house Nasotua, who had academic promise, to get an education and good life.
Nasotua was only six years old at the time. She cannot remember much, apart from finding herself in an unfamiliar environment, in the midst of many girls, some older than her..
"I was too young to recall what was really happening," Nasotua says. "But I was quickly oriented and put to the system of Anita's Home."
At that time Nasotua was supposed to graduate from the pre-school level to primary school, but because of the gaps in her early learning, she was taken a step back to kindergarten for a good foundation. Nasotua was enrolled in Ololua primary school where she seemed to have settled going through normal studies.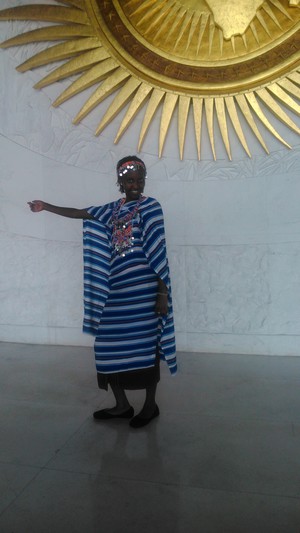 In 2008 she was lucky to get a kind sponsor – a Mr. Geoffrey Nthiga from an organization called Oak Ventures while still at Anita's Home. Mr. Nthiga enabled her transfer from Ololua primary to Greenyard junior school. He supported her all through her primary school, taking care of her school needs for seven years.
In 2014 while Nasotua was in Grade 8 and waiting to sit for her Kenya Certificate of Primary Education (K.C.P.E) examinations, a social worker at Anita's Home, Jackline Musimo, received a call from Plan International, seeking entries for a children's competition on presentation skills.. The winner of the competition would win a trip to the African Union Summit in Addis Ababa, Ethiopia, and make a presentation before the African Heads of State and Government.
From the more than 20 children who participated in the competition, Nasotua was among the two selected to represent Kenyan children in the assembly.
"We went to make a presentation on the needs of Kenyan children in the African Union Assembly," said Nasotua."I delivered the opening speech after which I presented a poem. It was a great opportunity offered to me by the Koinonia Community and Plan International to interact with other children from the rest of the world and also to understand the needs of children from other African countries."
"When I finish my studies I will be in the frontline to fight for the rights of children especially the girl child because I come from a community where the girl child is neglected and exposed to cultural activities like Female Genital Mutilation, which exacerbates school dropout rates."
Nasotua's performance in school has always been excellent. She has always been among the top five students in each school she attended. When she sat for her final primary school examinations in November 2014, she was confident that she would pass with excellent grades.
Soon after the examinations she was reintegrated back home to her family in early December 2014, to stay with her siblings with the promise that Koinonia would continue supporting her family through its their outreach programme.
Results were released in late December 2014 and true to Nasotua's expectations, she scored 353 out of 500 marks.
"I was in my rural home on December 29 when I received a call from Madame Jeanine, the Project Manager of Anita's Home, informing that I was the top student in the Centre and the third best overall in the Koinonia Community. I cannot explain how happy I and my family were to receive these good news."
As fate would have it, Nasotua's scholarship ended when she completed primary school. Now that she was anticipating joining a national secondary school, the Koinonia Community had to go to great lengths to get her a new sponsor and Equity Bank came calling.
Through its Scholarship scheme for poor children, the Bank has promised to support Nasotua through the next four years of secondary school, on condition that she studies hard and turns in good grades according to the standards provided under the scholarship programme.
As she waits to join secondary school, Nasotua now splits her time between her home and Anita's Home. She goes to the centre to help with community service and to get psychosocial support.
When asked about getting a message to rest of the children in the centres, she simply says "Everything is possible. In future I would like to be a journalist to expose the unjust in the society and to champion for the rights of the children," she concludes.
Nasotua is running late, she has to get back to Anita's home. I have to leave this story for another day. I can only imagine what the future holds for this young girl with a strong fighting spirit.